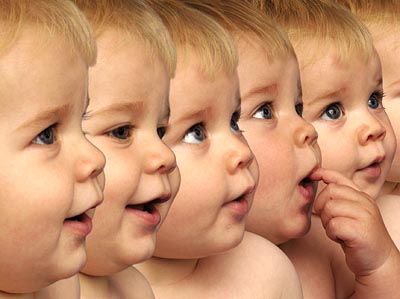 On

Tuesday, February 23rd

, The 8th grade was divided into two. Due to the large amount of people being absent when we did the Quest, Thursday before the break. Today was the day of the Quest for those absent. The other people, who had already taken the test, were told to sit outside and wait for official instructions. Ms. D gave us a sheet named

"Ethics and Genetics Fish Bowl Discussion"

.
Quote: "
This activity is an informal style of debating an issue without all of the rules. You will be on a team of four or five people, to explore the Pro or Con point of view of a current genetics debate.

"
The sheet listed two

debate

topics and Ms. D held a vote for which one to choose. The

second debate topic

was chosen: "
<!--[endif]-->
The cloning of "Dolly" the sheep -- thought impossible just 15 years ago -- has created a new branch of science. Should scientists be allowed to clone humans?

"*
After choosing the debate topic, we were
put into

two groups

in order to know the affirmative and negative sides. We did this simply by picking names out of a cup. Ms. D had told us to check Moodle, because each group needed a

bibliography

to turn in in APA format. She has given two helpful websites that we can use for APA formatting, listed on Moodle. During the remainder of the class, we were assigned to do some research in the computer lab of our topic, since for this week, we were mainly focusing on the research part of out debate. One great website which is better than Google, in terms of search results, is Digg, recommended by Ms D. She asked us to first visit Digg for resources rather than searching on Google because it always gives the latest and greatest information/news. Ms. D assigned a due date for the Science quest, which was March 4rth
.
*Link to a
video
about Dolly the cloned sheep
.
Homework:
For the people who were doing the Quest, I recommend checking out Moodle for the Discussion sheet and making sure you have the due date of this debate written down in your agenda/planner.
By: Joe
Next Scribe: Ines